We're always looking for ways to improve the technology that our users have at their disposal. Whether it's responding to investor feedback, ideas for new features, or just tweaks to existing ones, the Moneyfarm app is only getting better.
Here are the latest updates to our platform and how they'll improve your experience:
Private view added
We've added a new private view, which means you can check the progress of your investments without openly displaying the figures. Just click the icon on your home screen to hide the totals while still getting an overview of your portfolio's performance.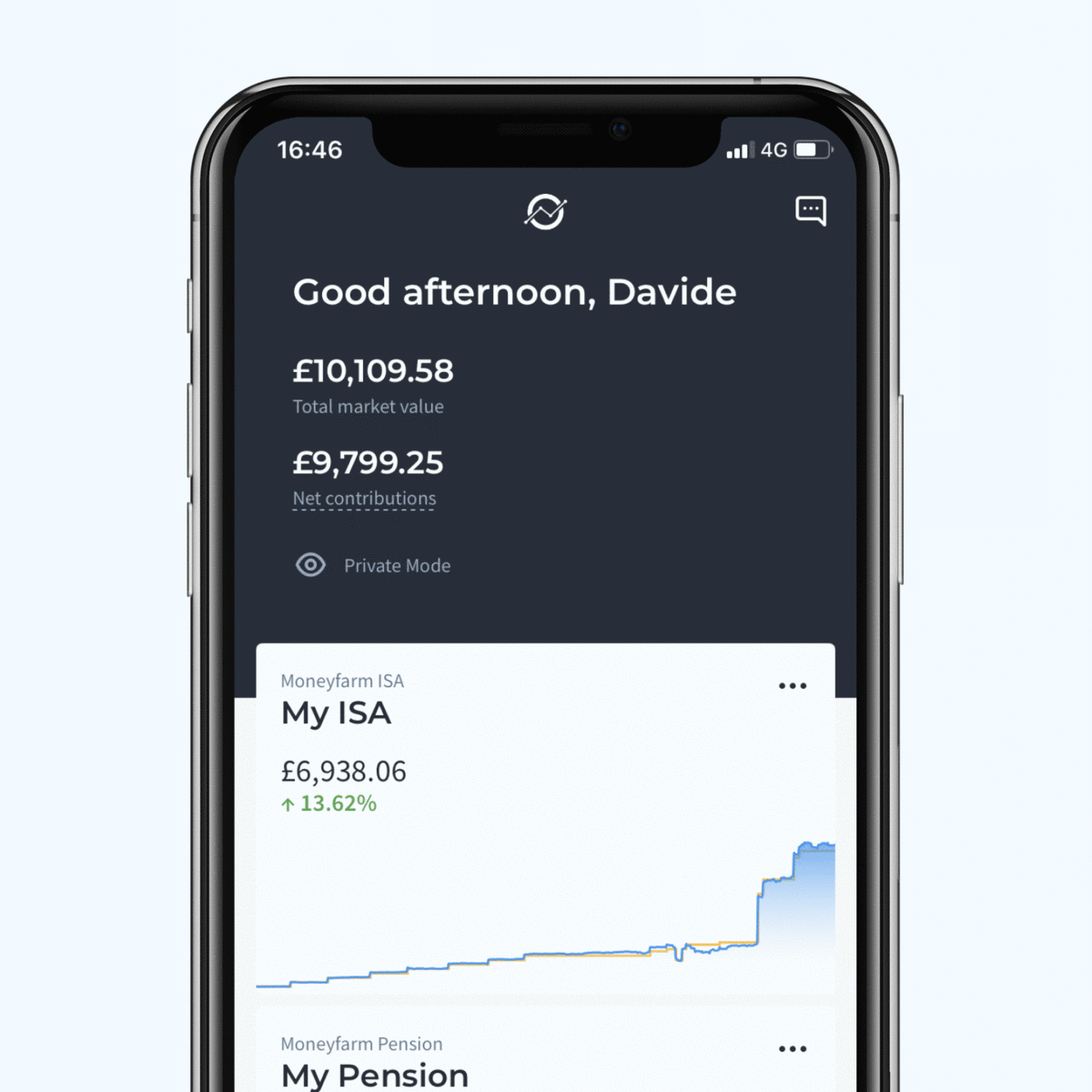 Recurring payments from available cash
The update to our recurring payments feature allows clients to drip-feed money from their 'available cash' pot into one of their Moneyfarm portfolios. This facilitates a Pound Cost Averaging investment strategy.
In-app chat on our iOS and Android Apps
We're making it even easier for customers to get in touch with a member of our investment advisory team by adding a chat function to the Moneyfarm app.
WE MAKE MONEY SIMPLE FOR 60,000 INVESTORS
Find your ideal ISA today
Start now
You'll get instant access to our team and you'll receive push notifications to let you know when we've responded. Just click the icon in the top right-hand corner of your home screen to start a chat with one of our advisors. A full history of the conversation is kept so that you never lose track of your account.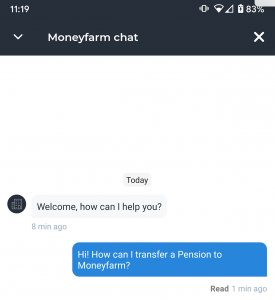 New UX for adding funds
We've made changes to the way our clients add funds to their accounts. We've made the experience more consistent across our web and mobile apps, while enabling customers to add a new bank account without having to contact us first.
New UX for our in-app blog content
We've made changes to the way blog content is viewed on our app, improving the readability. Also, we've added a notification to let you know when a new article has been published so you never miss out on important insight.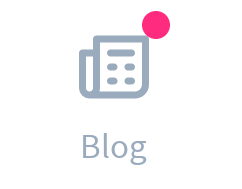 Match with a portfolio and start investing today
Simple, efficient and low cost, Moneyfarm helps you protect and grow your money over time.
Sign up with Moneyfarm today to match with an investment portfolio that's built and managed to help you achieve your financial goals.
Make your money work harder for you, without breaking a sweat.
As with all investing, your capital is at risk. The value of your portfolio with Moneyfarm can go down as well as up and you may get back less than you invest.