With the cold weather approaching and the possibility of further lockdown measures looming large, you may find yourself spending more time at home in the next few months. Luckily, the Moneyfarm team has got you covered – literally.
Here is a list of some of our all-time favourite books for you to enjoy and learn from over the winter months. Our team members have explained why their pick is a must-read and we look forward to hearing whether you agree with them or not!
Stay warm and stay safe!
A Random Walk Down Wall Street 
by Burton G. Malkiel
Chosen by Francisco Garcia, Chief Commercial and Product Officer at Moneyfarm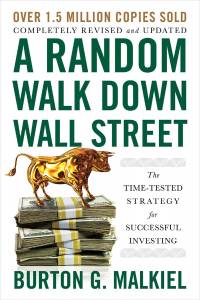 With over 1.5 million copies sold, A Random Walk Down Wall Street is considered a must-read for anyone curious about the world of investing. On the topic of stock markets, Malkiel combines ideas from economics, history and behavioural finance to ultimately deliver the fundamental lessons of effective investing.
"Malkiel's book ranks extremely high within the best books ever written about investing. Page after page, Malkiel will show you how individuals holding a low cost, internationally diversified index of securities are likely to outperform portfolios that are picked by professional investors. 
"Reading this book can be a true bootcamp on proper saving and money management, a wake up call on why solutions like Moneyfarm are the 'no brainer' choice for the affluent masses – now more than ever." 
Inventing Money: The Story of Long-Term Capital Management and the Legends Behind It
by
Nicholas Dunbar
Chosen by Roberto Rossignoli, Portfolio Manager at
Moneyfarm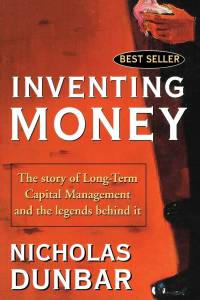 A true classic, this book is to this day considered a literary pillar that any investor should read. Focused on the collapse of Long-Term Capital Management (LTCM) in 1998, Inventing Money is stacked full of valuable lessons that are still relevant for navigating today's financial world.
"One of the most spectacular defeats in the financial history of the United States narrated with a perfect balance of technical expertise and literary insight. Originated from the interaction between Nobel laureates and finance sharks, the LTCM seemed to have found the pot of gold at the end of the rainbow. 
"Through a continuously ascending storyline, the author leads the reader to the point in which this money machine breaks down, self-implodes and, ultimately, involves the Federal Reserve – a historical event, which made LTCM the first example of an institution deemed `Too Big to Fail'."
Prisoners of Geography: Ten Maps That Tell You Everything You Need To Know About Global Politics
by Tim Marshall
Chosen by Michele Morra, Portfolio Manager at
Moneyfarm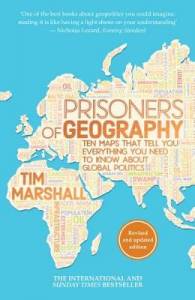 This pleasant read by award-winning journalist Tim Marshall is considered a simple, yet illuminating introduction to the main geopolitical phenomena of our time. By focusing on ten maps, Marshall creatively uses geography as the basis for what ends up being an in-depth interpretation of the present day. 
"I would highly recommend this book to anyone wishing to get a better understanding of the dynamics underlying some of today's occurring conflicts, such as trade wars or the battle between the US and China over technological supremacy, for example. 
"After reading this book, many news events we might have seen as irrelevant beforehand take on a completely different importance. Also, this book explores some of the key factors that have, and will potentially continue to have, a profound effect on the development of our global economy. One of my favourite quotes from Tim Marshall is:
WE MAKE MONEY SIMPLE FOR 60,000 INVESTORS
Find your ideal ISA today
Start now
'Sometimes you will hear leaders say, 'I'm the only person who can hold this nation together.' If that's true then that leader has truly failed to build their nation. That.'
Happiness by Design
by Paul Dolan
Chosen by Ilona Sediha, Head of Marketing UK at
Moneyfarm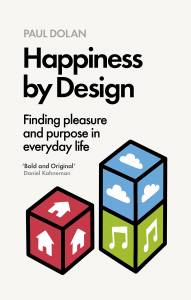 A world-renowned behavioural scientist, Professor Paul Dolan has dedicated a significant chunk of his career to answering a deceptively simple question – what makes us happy? In this book, he takes the reader on a journey to dispel the most common myths about how we ought to experience happiness, inviting everyone to actively engage in the process of self-discovery by finding pleasure and meaning in everyday activities.
"Money always comes to mind when discussing life satisfaction, and I've long been fascinated how our culture is built around treating money as a straightforward path to happiness: a better-paid job, a bigger house, a fancier holiday… The problem is – it never stops. After all, there's always someone with a bigger house, a more lucrative career and sunnier holiday snaps on Instagram. 
"Science is finally challenging this consumerist dogma by showing that those who pay too much attention to money, regardless of their objective levels of financial comfort, are more miserable. In short, a good strategy for many is to spend a little less time worrying about money, so you can carve out a little more time for things that bring you joy."
The Messy Middle
by Scott Belsky
Chosen by Ross Godlonton, Head of Product at
Moneyfarm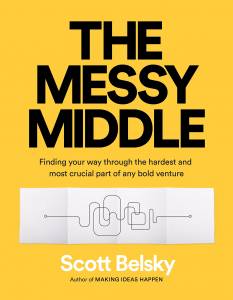 Nominated as one of the most influential books of 2018, The Messy Middle is considered an essential guide for anyone wanting to start their own business. Blending his own experience with that of other entrepreneurs, artists, and executives, Belsky navigates some of the toughest moments in the journey of starting a new venture.
"This book gives valuable insight and practical advice for enduring the ups and downs of starting and growing a business. However, of particular interest and relevance for me are the numerous lessons on optimising your team, your product and yourself to improve the probability of fulfilling your company's mission. 
"The book also describes how to make an exit so that you can move on to your next endeavour. Highly recommended for anyone working in a start-up or scale-up business, particularly those in a Product Management role."
Intertwingled: Information Changes Everything
by Peter Morville
Chosen by Richard Allalouf, Head of Design at
Moneyfarm
Intertwingularity is a term first used by Ted Nelson to describe the intricate interrelations that underlie human knowledge. In this book, Morville exposes the reader to a reflective exercise on information architecture and systems thinking. By brilliantly connecting seemingly unrelated concepts, he guides the reader on a journey towards understanding that our categorical thinking is, at best, an illusion.
"Sometimes this book reads like you're cruising down the super-scenic motorways of Morville's mind then suddenly skidding into an ill-marked B road to consider the implications for your day job. Other times you might meditate on some of the profundities offered up. 
"If you've ever considered different ways of knowing – or have designed your lifestyle to support and enhance everything you do – then you will recognise lots in this book. So… my plane is now in the air and I'm looking down at Ohio. Just as Morville quotes and I've often joked: you need to put your own mask on first before helping others. Easy to read and highly recommended."
Match with a portfolio and start investing today
Simple, efficient and low cost, Moneyfarm helps you protect and grow your money over time.
Sign up with Moneyfarm today to match with an investment portfolio that's built and managed to help you achieve your financial goals.
Make your money work harder for you, without breaking a sweat.
As with all investing, your capital is at risk. The value of your portfolio with Moneyfarm can go down as well as up and you may get back less than you invest.