2020 has been a complex year in many respects, sparing no twists and turns for investors. It's been a true rollercoaster, with dramatic week after dramatic week and plenty of uncharted territory. However, the decision to remain invested was rewarded, with portfolios closing the year going in a positive direction.
If 2020 has taught us anything, it's that the behaviour of the markets (both up and down) can be truly unpredictable in the short term. It's precisely because of this that a forward-looking attitude, investment discipline and a particular focus on risk control are fundamental elements for success when investing. In this sense, we believe that these cornerstones of our philosophy have been vindicated across this difficult year.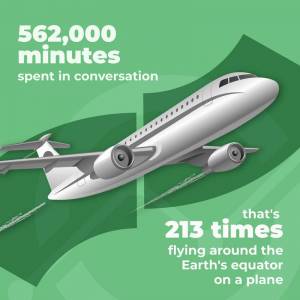 Our main focus for the year has been the protection of our investor's wealth and continual support against an unprecedented backdrop. We have increased the capacity of our team, to offer investors increasingly personalised and consistent support. The time our consultants spent on the phone grew by 79% when compared to 2019, spending over 9,500 hours chatting with our investors.
Not only that, but our site has attracted over 3 million visitors and our blog has been visited by over a million people. Our community watched about 55,000 hours of video content altogether and read our articles a cumulative 2.5 million times – validation that we have become a reference point for people looking for information on the financial markets. 
WE MAKE MONEY SIMPLE FOR 50,000 INVESTORS
Sign up for free and discover which portfolio is ideal for you in 10 minutes. Invest when ready or talk to one of our investment consultants to discuss your financial goals.
Start now
14,000 new investors have chosen Moneyfarm in 2020 alone and the savings we manage has exceeded £1.2 billion. We'll continue putting more resources into our relationship with our investors as a key part of the Moneyfarm service, even after the pandemic has ended.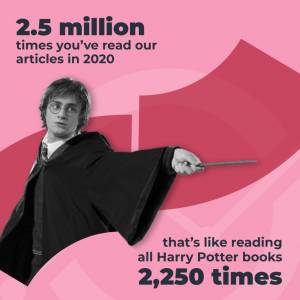 This year we also launched a number of upgrades to our tech. We've added a private view, made regular payments easier, added in-app chat and generally improved our UX to make our service more accessible. Later in the year, we hosted a hackathon, pulling in people from teams across the business. The result was the addition of multiple portfolio functionality, allowing our investors to hold multiple ISAs with different risk levels – a feature inspired by our conversations with customers. 
2021 will mark the beginning of a new economic and financial cycle: we'll continue to support investors with transparent, effective solutions for managing their savings. If you'd like to find your own personalised investment portfolio, just complete the quick online subscription process below – it takes just a few minutes.
Match with a portfolio and start investing today
Simple, efficient and low cost, Moneyfarm helps you protect and grow your money over time.
Sign up with Moneyfarm today to match with an investment portfolio that's built and managed to help you achieve your financial goals.
Make your money work harder for you, without breaking a sweat.
Get started