Every year at Moneyfarm, we take the opportunity to fully assess the investment landscape and to adjust our strategy accordingly. From this assessment, we lay out our expectations for the coming 10 years, looking at different geographies and asset classes to build a complete picture. Our Strategic Asset Allocation document for 2021 is ready to download – just put in your email address and we'll send you a link.
The document includes:
Our outlook for the markets in 2021 and beyond
An introduction from our Chief Investment Officer, Richard Flax
Key considerations for the future
Expected returns by asset class
Risk, volatilities and correlations
How our strategic asset allocation process works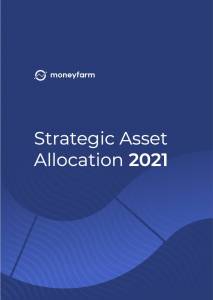 FREE DOWNLOAD
* Once submitted we will email you a link to download the document.