Moneyfarm's key aim is to help people achieve their financial goals both easily and efficiently. In service of this aim, our investment strategy, as it appears in this document, is arguably our most important asset.
Built for the sole purpose of protecting and growing the wealth of our customers over the long-term, our investment strategy covers everything from portfolio construction to performance review. It's the complex machine behind our straightforward platform.
This comprehensive document outlines our fundamental beliefs, how we translate them into effective wealth management, and how we make sure our proposition is fit for both new and existing customers over the short, medium and long-term. We encourage anyone interested to download the document for a better idea of how Moneyfarm works.
This documents includes:
What we believe in: the key tenets of our philosophy
The Moneyfarm proposition: what we give our customers
Our governance structure: who does what and when
Our investment strategy: a step-to-step guide to building our portfolios
Moneyfarm's portfolios explained: how we measure performance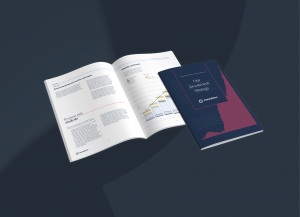 If you've got any questions about the Moneyfarm Investment Strategy, feel free to book a call with one of our Investment Consultants or get in touch directly at 0800 4334574.
FREE DOWNLOAD
* Once submitted we will email you a link to download the ebook.