What are we talking about? Some of the recent macro data releases give us some optimism that inflation could begin to slow, even if it feels like we've written that more than once over the past few months.
What data? We've seen surveys for both manufacturing and services in the US for July. Overall, manufacturing figures pointed to a slowdown in activity, while services actually held up a bit better than expected. For reference, a result above 50 usually indicates that the economy is growing, below 50 that it's contracting.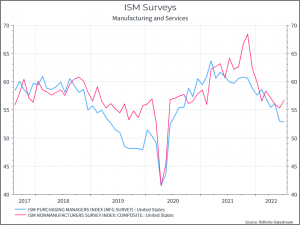 There are some interesting details worth highlighting. The surveys ask about prices paid. As you might expect, these businesses have seen a sharp increase in prices paid, and that's beginning to roll over.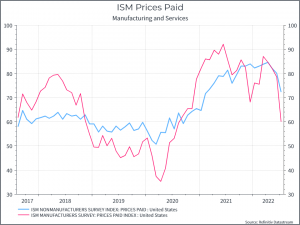 The chart below compares the services prices paid to 1-year consumer inflation. It looks like a reasonable fit, and it suggests to us that 1-year inflation should begin to decelerate.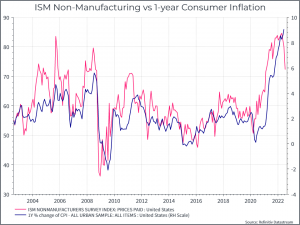 In a similar vein, the chart below shows manufacturing prices paid compared to producer price inflation. Again, it's not a perfect fit, but directionally you'd expect PPI to begin to slow.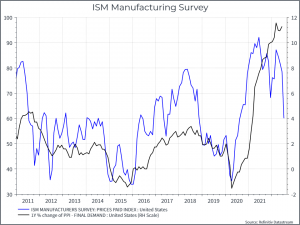 We make money simple for over 80,000 investors
Find your ideal ISA today
Start now
In terms of activity, we see that both new orders and the backlog of orders in manufacturing are trending lower – pointing to weaker growth going forward.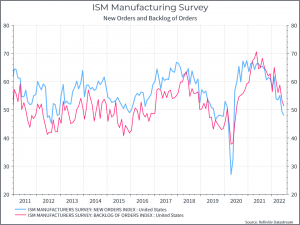 We see a similar story in the container freight market, where pricing has begun to come down, again from very high levels. The positive perspective would be that supply chains pressures are beginning to ease.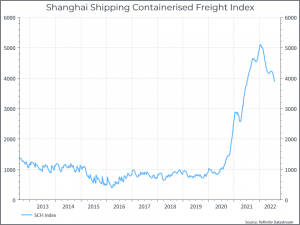 In the US labour market, we've also seen signs of slight softening. The number of job openings has fallen – albeit from very high levels.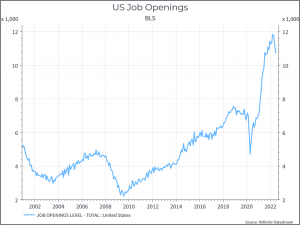 Job openings in an economic sensitive sector like construction have shown a more pronounced decline.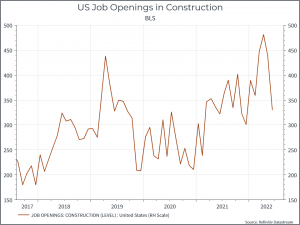 Where does this get us? There are some reasons to think that inflation in the US should begin to slow. That would be positive for financial assets and the real economy. In fairness, that's a consensus view, but it would still be reassuring actually to see slower inflation actually begin to appear.
Match with a portfolio and start investing today
Simple, efficient and low cost, Moneyfarm helps you protect and grow your money over time.
Sign up with Moneyfarm today to match with an investment portfolio that's built and managed to help you achieve your financial goals.
Make your money work harder for you, without breaking a sweat.
As with all investing, your capital is at risk. The value of your portfolio with Moneyfarm can go down as well as up and you may get back less than you invest.